THE MIGHTY ENDEAVOR
Saving the History of Those Who Saved the World
The Mighty Endeavor is an initiative of Veterans' Legacies, Inc., a 501(c)(3) non-profit created to provide an online resource for students, educators and the general public. Veterans' Legacies is dedicated to the collection of veterans' stories in order to preserve and share them for generations to come. The Mighty Endeavor is a collaborative effort to collect, preserve, and share the stories of those who served during World War II. The project will call upon individuals and groups to interview, research, and gather details of the men and women of the Greatest Generation.
WHY NOW?
It is estimated that we are losing more than 350 WWII veterans every day, and in just a few years, the oldest living veterans will have passed.
With the number of WWII veterans fast diminishing, Veterans' Legacies has launched "The Mighty Endeavor" to collect stories of these veterans before they are all gone. In the case of our WWII history, the biographies, images and video clips are gathered from relatives or closed friends of veterans who have passed.
LEARN MORE
MARK BROWNING
MSG, USA (RET)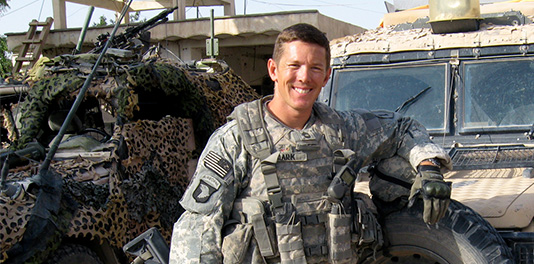 Veterans' Legacies is a place to share, explore, and learn about the men and women who have served selflessly to support our military and our American way of life. Here, we honor and celebrate their legacies and give voice to past and current generations of Americans so that future generations can learn and reflect.
I encourage you to add your story, or the story of a veteran you know. Explore this database full of rich history, stories of valor, victory, and heartbreak. Join me in honoring those who have served, continue to serve, and those who have made the ultimate sacrifice.